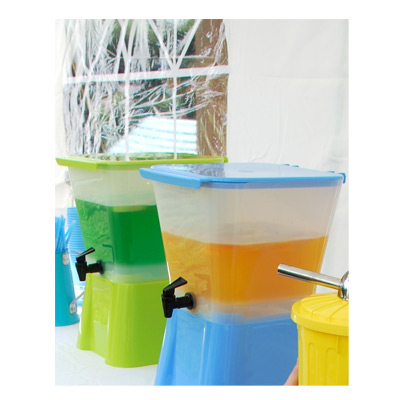 Age group: Adult supervision
Indoor/Outdoor use: Indoor/Undercover only
Item Dimensions: Available in Lime Green, blue & red - 11 Litres
Perfect alternative to expensive "juice poppers" or messy jugs - these dispensers are ideal for cordial or water. Refillable, self-serve and look great! Huge 11 litre capacity! Available in lime green, blue and red. Please specify colour in comments section of order form.



Toy/Item Code: TT_070