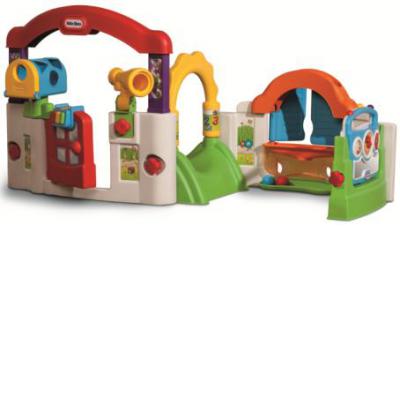 Age group: 9-36 months
Indoor/Outdoor use: Either
Item Dimensions: available on request
Little kids love to copy mum and dad. Now they can do just that while developing all kinds of essential skills. Your little gardener can enter and exit through the swinging door - or sneak in and out using the crawl-through archway. A squeaking door bell teaches cause and effect. Perfect for babies who just started sitting or pulling themselves up with lots of details to keep them busy. Small accessories not included.



Toy/Item Code: tt_001