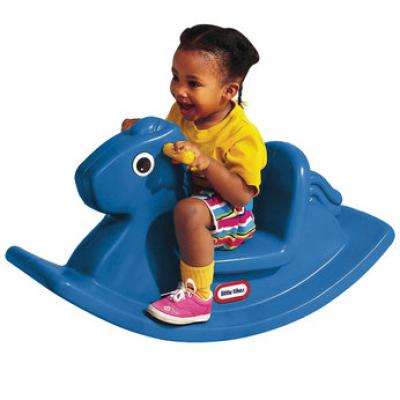 Age group: 12 months - 4 years
Indoor/Outdoor use: Either
Item Dimensions: 85cm L x 29cm W x 49cm H
This classic rocking horse is ideal for making imaginary gallops! It is a smoothly rounded rocker with a high seat back, easy-grip handles and an easy-mount low seat designed for stability. Very sturdy for hours of fun riding! Also available in pink.



Toy/Item Code: TT_011