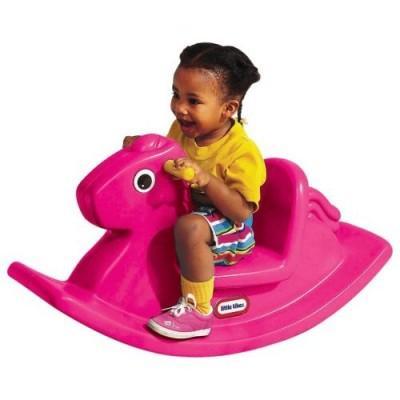 Age group: 12 months - 4 years
Indoor/Outdoor use: Either
Item Dimensions: 85cm L x 29cm W x 49cm H
Little ones will love getting to grips with the wonderful Little Tikes rocking horse in a beautiful bright magenta pink! This smooth rounded rocker has a high seat back, easy-grip handles and easy mount low seat designed for safety. Also available in blue.



Toy/Item Code: tt_133