Life Size Superhero Phone Booth!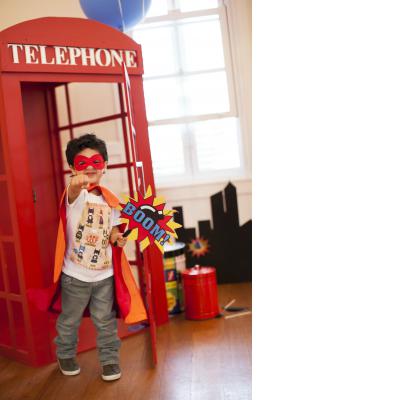 Age group: All ages
Indoor/Outdoor use: Indoor or Undercover
Item Dimensions: 90cm L x 90cm W x 170cm H
You won't find this anywhere else! Custom made especially for Tiny Tots Toy Hire this awesome Telephone Booth is big enough to the kids and most adults! It is the perfect prop for a superhero party, English style soiree, photo shoot and more! Please note that as this is an oversize item, it is a MUST that you advise us on booking if there are stairs and/or you are in a difficult to access location. At least a 120cm wide clearance is needed and 180cm high to allow Phone Booth to fit through.



Toy/Item Code: tt_134