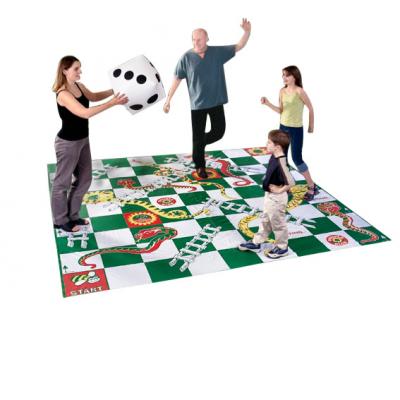 Age group: 3 years +
Indoor/Outdoor use: Either
Item Dimensions: 3m x 3m
A giant version of this well-known family game, Snakes and Ladders. Players physically move around the board when the huge inflatable dice is thrown. The winner is the first to move from one corner to the opposite. A few twists on the original rules result in even more fun and laughter! This game can be played both indoors and outdoors. The set contains: - A giant plastic playing mat (3m x 3m) - 8 corner pegs to hold the mat in place - A giant inflatable die - Easy-to-follow instructions.



Toy/Item Code: TT_059