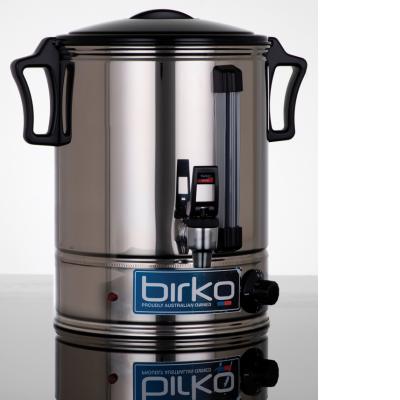 Age group: Adult Supervision
Indoor/Outdoor use: Indoor/Undercover only
Item Dimensions: 20ltr / 80-100 cups
Goodness knows you'll need a coffee with all those kids running around! Keep hot water ready at your functions and events. Thermostat control sensor maintains water temperature at the dialed settings. Safety cut off switch. Easy to clean and hard wearing stainless steel. Lifting handles for safe movement. Needless to say, keep it far away from curious little hands! Makes between 80-100 cups.



Toy/Item Code: tt_093