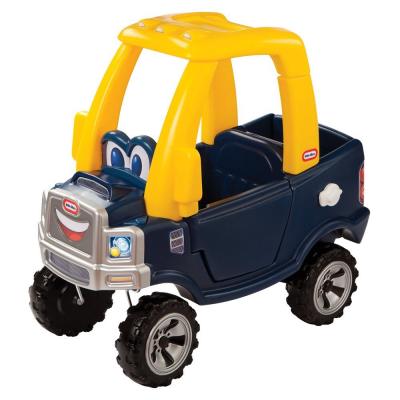 Age group: 2 years +
Indoor/Outdoor use: Either
Item Dimensions: 95cm x 42.5cm x 87.5cm
This roomy pickup truck is the perfect ride for hard-working kids! Includes flatbed with a drop-down tailgate. Includes rugged "off-road" wheels. Working gas cap opens and closes. Steering wheel with a working horn. Distinctive truck styling with a realistic front grill. Driver's door opens and closes.



Toy/Item Code: tt_095